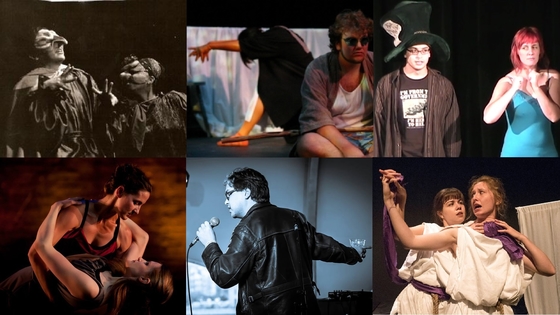 Strange Wor(l)ds
"I'm trained to use words you've never even heard of. You understand? Why, sometimes I use words I've never even heard of. Uh, but enough of this…supercilidious…rambunctuality."
from Lokasenna (Maximum Verbosity's first Minnesota Fringe show in 2004)
Praise for phillip low and Maximum Verbosity
"With a control over the rhythm and pacing of his words that rivals Saul Williams, low paints a beautiful and sometimes not so beautiful picture..."
-Katelyn Coyne, Indianapolis Fun City Finder
"Writer phillip low is a talented man with a gift for caustic monologues. But he also has a crazed sense of humor..."
-Kansas City Stage
"...low has a hell of an ear for language. Those are some downright beautiful sentences...the guy gives good aural."
-Glen Weldon, Washington City Paper
About the Show
The Minnesota Fringe Festival is facing uncertain times. Maximum Verbosity Productions can relate. You know who was there for us when the future seemed precarious? The Fringe. Prankster gods, crumbling utopias, zombie politicians, dancing peasants, double-gendered prophets: worlds upon worlds that might never have seen the light of day without an unjuried, low-risk environment to take root. Founder and playwright phillip andrew bennett low drinks whiskey, performs readings, and shares memories from over fifteen years of peril, profanity, and puns. Whether you've been there from the beginning or joined along the way, you're guaranteed to have a time of some sort.
WARNING
Adult language. Whiskey is involved. Anything could happen.