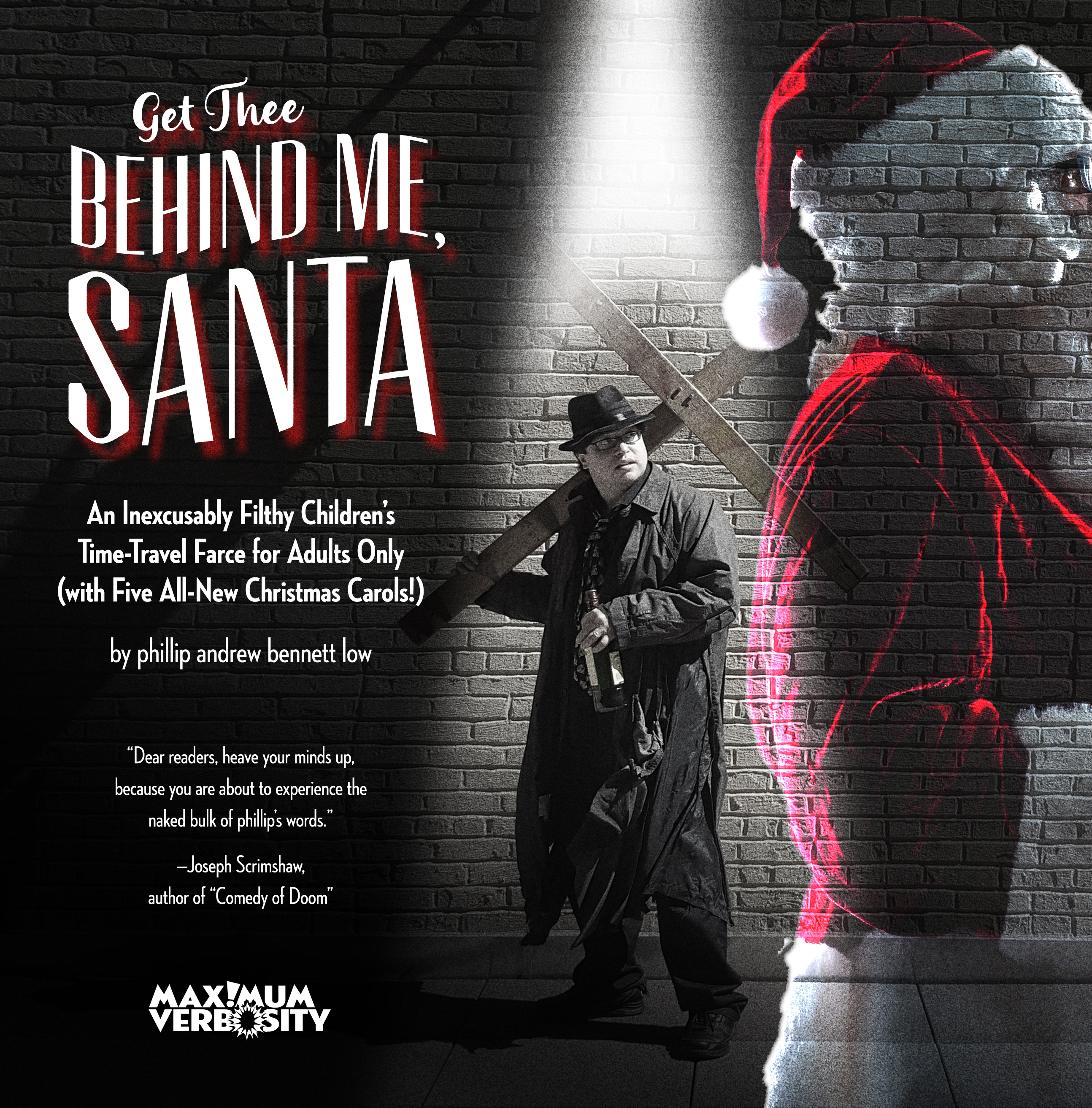 Get Thee Behind Me, Santa: An Inexcusably Filthy Children's Time-Travel Farce for Adults Only
Online Praise for Indecision Now! (phillip's previous book)
"...puts to shame the notion: 'Brevity is the soul of wit.' ...with his offbeat sense of humor, he offers up a desperate cry for common sense for the country, if not the world."
- Tristan Miller
"...an outstanding man. I recommend seeing him live after reading this."
- Lee R. Brennise, Chair of the Libertarian Party of Minnesota (2005-2007)
"Hilarious. Ingenious. Shocking. Unique. That's about all I can say. I never heard of this man. But out of all the different political commentators I have ever read he must be one of the best, and certainly the funniest."
- Rem
"What's not to like about a second generation American seeing Superman as an 'immigration story?' ...he makes a great point...the selection of what is good art is always subjective and having a huge bureaucracy do it is absurd."
- Diane Hernandez
"...an accomplished writer and performer with a wonderfully wicked sense of humor...also viciously intelligent and terrifyingly well-read...ranges from sophomoric laughs to incisive political and cultural observations."
- E.J. Bouinatchova, author of Fresh Cut
"...makes great points about the horrible state of the two-party system in America, and does so in a funny and insightful way."
- Derek

About the Book
It's December 21st, 2012, and something's gone terribly wrong with the timeline. Now it's up to Saint Nicholas, a soft-boiled detective, and an unknown carpenter's son named Jesus of Nazareth to set things right in this giddily blasphemous collection of literary parodies by internationally touring storyteller phillip andrew bennett low. Fully illustrated by cartoonist Kay Kirscht, and with a foreword by comedian Joseph Scrimshaw!
Warning
May contain mature language, as well as immature and insensitive humor regarding genitalia, flatulence, regurgitation, sex, drugs, rock and roll, lies, videotape, duct tape, tapeworms, subversion of ethnic stereotypes, fulfilment of ethnic stereotypes, hate culture, rape culture, ape culture, horticulture, and/or a deep reverence for deep irreverence. Not for the faint of heart or stomach.
Upcoming Events
No events currently scheduled. Correct this grievous state of affairs!
Availability
The book is available from a variety of places online: I get the largest cut of the sale if you order it from Lulu, though I would appreciate it if any reviews were left on Amazon. (Sincerely, I would, whether you loved it, hated it, had any kind of emotional or intellectual response -- there's nothing worse than dead silence.) If you're a retailer interested in carrying the copies of the book on your shelves, they're available wholesale from Ingram.
Other
I am available for and delighted to do any combination of readings, signings, workshops, and/or question-and-answer sessions -- if you're interested, drop me a line!
I have also published a political humor collection!