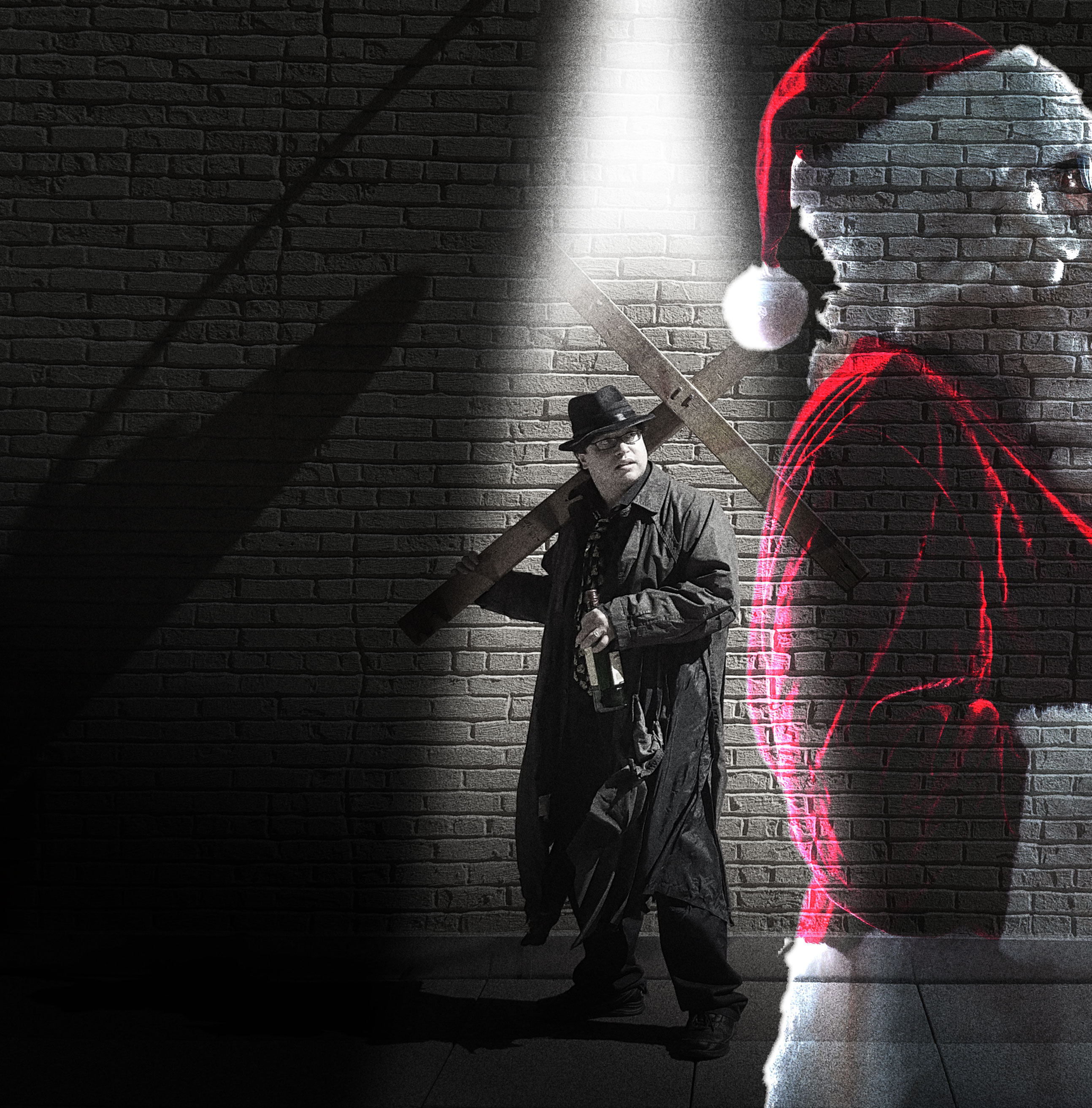 Get Thee Behind Me, Santa: An Inexcusably Filthy Children's Time-Travel Farce for Adults Only
"I leaned back in my chair and tried to wash away the uncomplicated flavors of shame, bile, and monkey spit."
- Get Thee Behind Me, Santa
Online Praise for Get Thee Behind Me, Santa
"...a very adult book with some very dirty Christmas carols strung through...if you like dirty humor then this is the book for you."
"This author definitely possesses a knack for verse! The (filthy) Christmas carols integrated between the stories in the book were well-crafted and hilarious."
"...10 times crazier and more funny than the last one...definitely not something you'd want to read to your kids or your grandma, this book takes a spin on Christmas stories, poems and songs. Takes you for a wild ride and makes you appreciate life a little more."
"...an off-the-wall noir-ish tale of blasphemy, time-travel, and social commentary on the hyper-commercialization of Christmas, interwoven with a series of 'Carols' that certainly deliver on the book's subtitle. Plus, fun illustrations...the plot has the zaniness of something you and your friends would conceive while consuming way too much cheap whiskey after your 2:00 college creative writing class gets out...the running gag of no one recognizing Jesus (even though that turned out to be plot relevant) was great, and mocking the many ridiculous plot elements of The Da Vinci Code is always a worthy endeavor..."
"...if you want a quick read...that will have you laughing and entertained with a 'holiday theme' then I can recommend this book. If you are a 'Church Lady' and want to get this to prove how much of a prude you are and complain how no one should read this...then pick it up too. It may just put a smile on your face..."
"I found this book to be completely, rioutously hilarious...not a book for anyone who gets sick easily, or can't take a joke...quite offensive and crude and lewd and disgusting and harsh and unnecessary but that's what I loved about it. The 'Christmas Carols' were probably my all time favourite part...I was cracking up from start to finish...honestly though, if you're an offensively funny person, give this book a read."

About the Book
It's December 21st, 2012, and something's gone terribly wrong with the timeline. Now it's up to Saint Nicholas, a soft-boiled detective, and an unknown carpenter's son named Jesus of Nazareth to set things right in this giddily blasphemous collection of literary parodies by internationally touring storyteller phillip andrew bennett low. Fully illustrated by cartoonist Kay Kirscht, and with a foreword by comedian Joseph Scrimshaw!
Warning
May contain mature language, as well as immature and insensitive humor regarding genitalia, flatulence, regurgitation, sex, drugs, rock and roll, lies, videotape, duct tape, tapeworms, subversion of ethnic stereotypes, fulfilment of ethnic stereotypes, hate culture, rape culture, ape culture, horticulture, and/or a deep reverence for deep irreverence. Not for the faint of heart or stomach.
Upcoming Events
Auditions at the Phoenix Theater:
Sunday-Monday, September 9-10, 6:30-9:30pm
Sign up for an audition slot at SignUpGenius.
At STRIKE Theater:
Thursday, November 29th at 7:30pm
Friday, November 30th at 8:30pm
Saturday, December 1st at 8:30pm
Thursday, December 6th at 7:30pm
Friday, December 7th at 10pm
Saturday, December 8th at 8:30pm
Tickets are $15, $12 with a Fringe button discount. Advance tickets can be purchased from artful.ly.
No other events currently scheduled. Correct this grievous state of affairs!
Availability
The book is available from a variety of places online: I get the largest cut of the sale if you order it from Lulu, though I would appreciate it if any reviews were left on Amazon. (Sincerely, I would, whether you loved it, hated it, had any kind of emotional or intellectual response -- there's nothing worse than dead silence.) If you're a retailer interested in carrying the copies of the book on your shelves, they're available wholesale from Ingram.
Other
I am available for and delighted to do any combination of readings, signings, workshops, and/or question-and-answer sessions -- if you're interested, drop me a line!
I have also published a political humor collection!