The Rockstar Storytellers Do LA
Praise for the Rockstar Storytellers
"...polished, radio-style storytelling, dripping with coffee-and-cigarette-soaked hipster irony...promises to not just twiddle your emotional dial, but to take a monkey wrench to your presuppositions about what storytelling should be."
- Ward Rubrecht, Minneapolis City Pages
"Given the caliber of talent involved (they are Rockstars, after all - and yes, they earn the title), the quality of the new material is uniformly high...very highly recommended."
- Matthew Everett, Twin Cities Daily Planet
About the Show
The Rockstar Storytellers are a Minneapolis collective of best-selling solo performers from a variety of disciplines: spoken word, stand-up, slam poetry, improv, creative non-fiction, sketch comedy, playwriting (hell, they've even got a mime. Seriously).
After eight seasons of rocking the Janus-like double-face off of the Twin Cities, they're in town for the AWP and looking to bring their own unique style of literary entertainment to the City of Angels.
Featuring Allison Broeren, Courtney McClean, Dave Mondy, Joseph Scrimshaw, special guest Les Kurkendaal, and hosted by phillip andrew bennett low!
WARNING: This show may contain lethal doses of mature language and immature humor. So kids, don't tell your parents. Parents, don't tell your kids.
Performance Date
Thursday, March 31st at 7pm
Location
Blankspaces (4th floor Event Space)
529 South Broadway
Los Angeles, CA 90013
Tickets
$15.00. Advance tickets can be purchased through artful.ly.
Parking
LUXE Valet is a terrific resource, as it can be a hassle and sometimes more money to park in a parking structure. Guests simply download the app, plug in the address, and a valet will meet them there. They can proceed to other locations across LA thereafter or request their car drop off at the same location. Their website can be accessed here.
Building Access
There are two entrances. Guests can be buzzed in on S. Broadway, walk up 2 flights of stairs and across the 2nd floor until they reach the elevator. From there they can take the elevator up to the 4th floor where BLANKSPACES is located. The main entrance can be found on Lindley Place (alley directly behind S. Broadway) where they can be buzzed in again, but have direct access to the elevator to which they take up to the 4th floor.
Maximum Verbosity's thirteenth season is partly sponsored by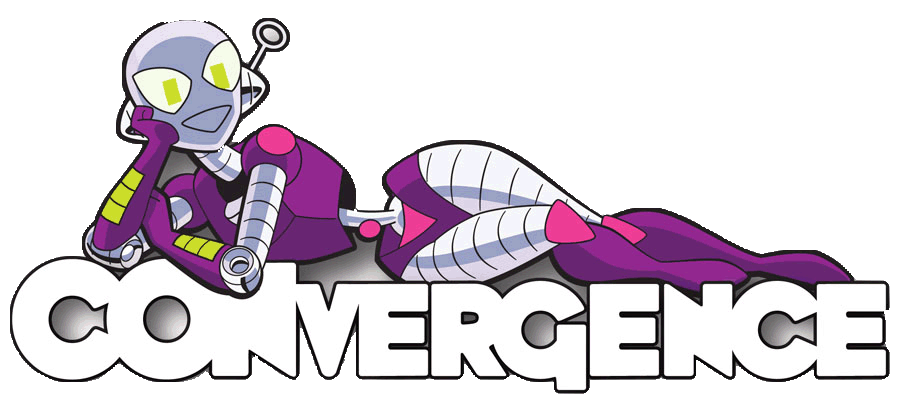 CONvergence Convention 2016
A Four-Day Celebration of Science Fiction and Fantasy
June 30 - July 3, 2016