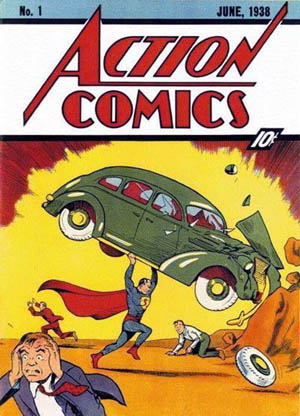 Superman: The Golden Age
"Now listen to me, Clark. This great strength of yours -- you've got to hide it from people, or they'll be scared of you. But when the proper time comes, you must use it to assist humanity."
- Eben Kent, Superman #1
About the Show
Award-winning playwright phillip low has created an adaptation of Superman's earliest appearances! Come listen to a full-cast reading of Jerry Siegel's eccentric two-fisted street justice, dispensed by the ultimate interstellar immigrant.