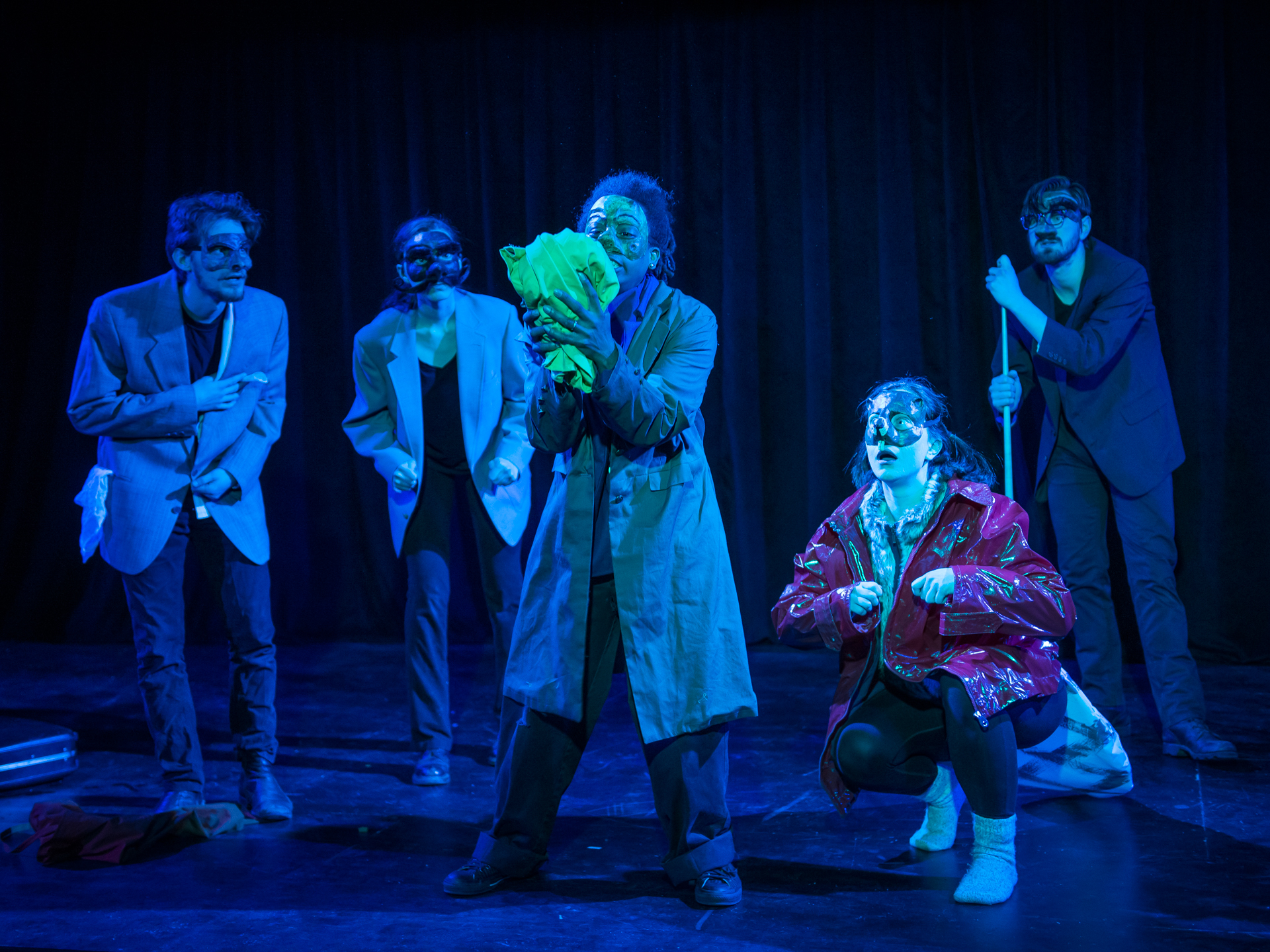 The Hunting of the Snark
"I engage with the Snark -- every night after dark --
in a dreamy delirious fight:
I serve it with greens in those shadowy scenes,
And I use it for striking a light..."
from "The Hunting of the Snark"
Script Information
an agony in eight fits
based on the epic nonsense poem by Lewis Carroll
adapted for the stage by phillip andrew bennett low
estimated running time: 35 minutes
Cast: six actors, of various possible gender combinations, plus one in voice-over
Setting: a ship and an island
Time: Victorian, though flexible
Produced? yes: as part of An Evening of Absurdity at the Masque Youth Theatre & School in 1998; a solo version as part of the Alice in Biffyland physical comedy showcase at the Center for Independent Artists in 2008; and as part of Tales from Wonderland at the Phoenix Theater in 2015.
Family-friendly? Yes.

About the Show
A motley crew of bumbling would-be heroes set out on a mysterious quest on the very same island that the Jabberwock was slain.