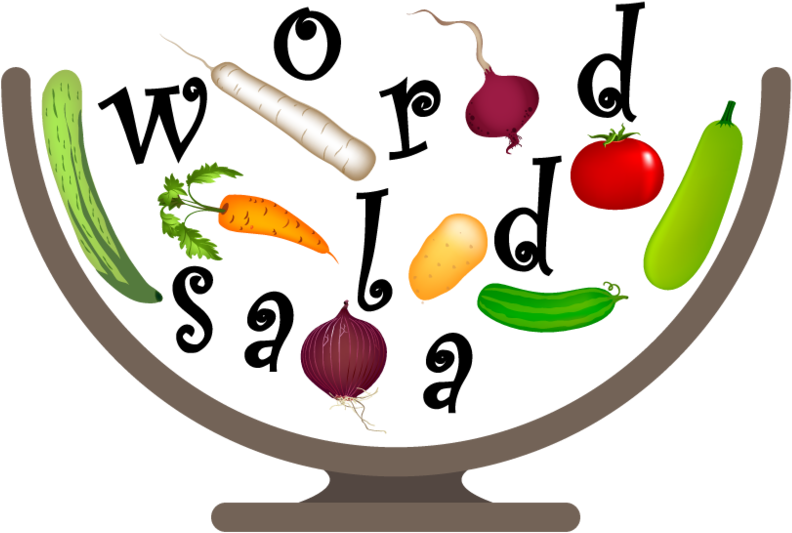 Word Salad
a seasonal storytelling series

"People aren't either wicked or noble. They're like chef's salads, with good things and bad things chopped and mixed together in a vinaigrette of confusion and conflict."
- Lemony Snicket, The Grim Grotto
About the Show
Three storytellers. Ninety minutes. One dish of haphazardly tossed words. Hosted by internationally touring storyteller phillip low and, like a honey barbeque bacon ranch chicken salad with balsamic vinaigrette (and a double-shot of whiskey straight-up), happy to cultivate the illusion of being part of a healthy literary diet.
Dates/Times
March 5th: SPRING (featuring Levi Weinhagen, Jei Herald-Zamora, and Ben San Del)
June 4th: SUMMER (featuring Jeff Henry, Meredith McLinn, and Allison Broeren)
September 10th: FALL (featuring Joshua English Scrimshaw, Pat Harrigan, and Laura Bidgood)
December 3rd: WINTER (featuring Tim Wick, Michael Merriam, and Maggie Ryan Sandford)

All shows taking place at 3pm
Eat My Words Books, 214 13th Ave NE, Minneapolis
FREE to the public
May contain adult language/themes!