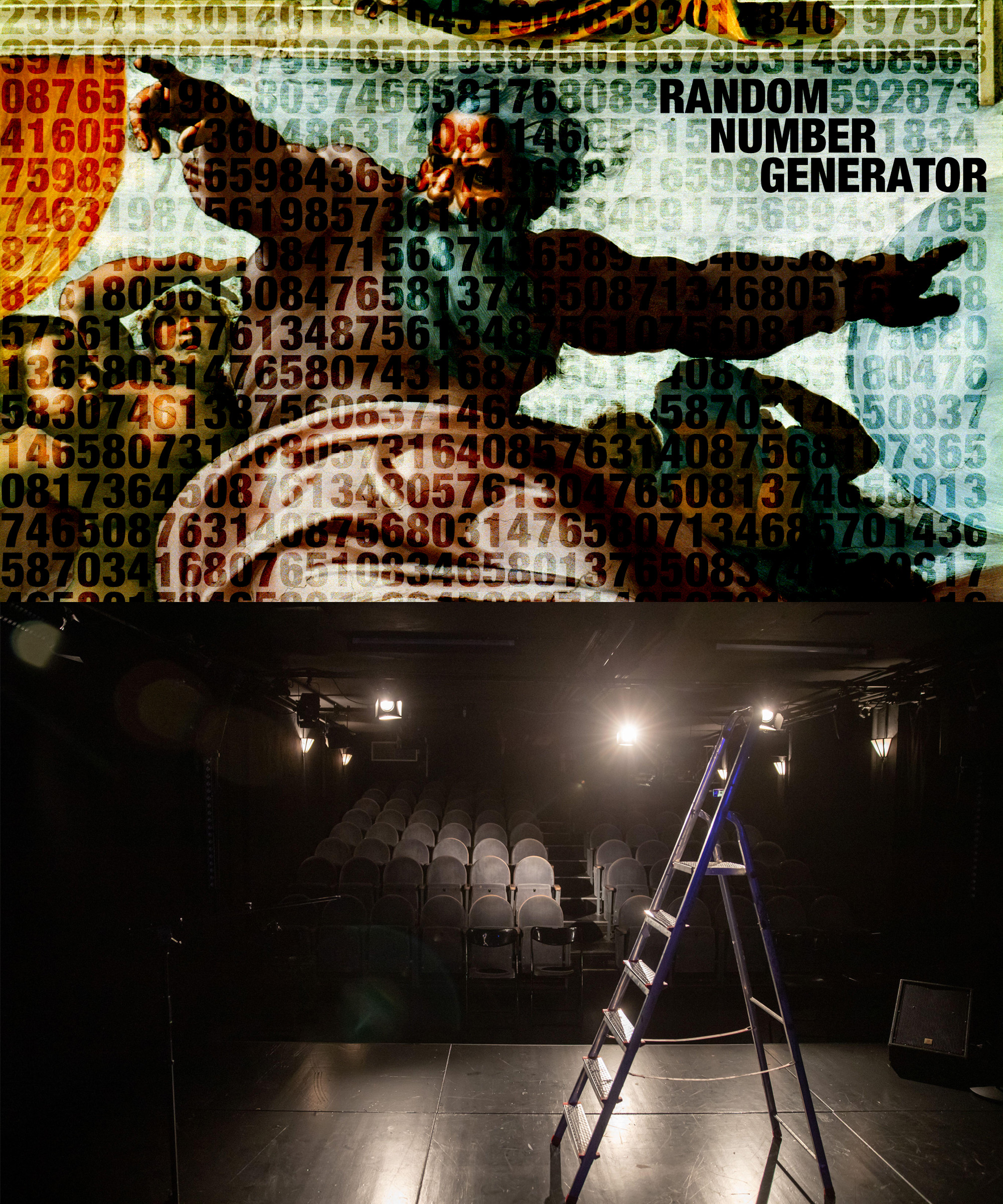 Cages and Stages
a horror storytelling double-bill
"A single human intellect is irreplaceably unique. And the destruction of one? Hoo-boy."
Praise for the Tellers
"Expect the unexpected as the pace of this bloody gem starts small, then accelerates like a runaway train. Uren's premise and fine direction will keep audiences scarily off-balance."
- Lisa Brock, StarTribune
"...low has a hell of an ear for language. Those are some downright beautiful sentences...the guy gives good aural."
- Glen Weldon, Washington City Paper
About the Show
A one-night double-bill of spine-tingling tales from two of the Twin Cities' masters of the macabre!
In Random Number Generator, the prisoner has been poisoned with gold-196 administered to his brain. At first, his questions about fortune and morals seemed to be meaningless side effects of his mind's decay, but we now suspect that his thoughts have stepped outside normal time and causation. He is exploring the worlds that exist between moments. We think that he is on the brink of true, spontaneous creation. Tim Uren was destined to present this original story about free will and bad luck.
In Stages, a bickering brother and sister repeatedly awaken in strange scenarios, to witness terrible things happening to each other. Why is this happening? Does it matter? Does anything? phillip low presents an expressionistic nightmare about anxiety, loss, madness, love, grief, and table salt.
Warning
Adult language, violence, death.
Due to the ongoing COVID-19 pandemic, Strike Theater requires proof of vaccination and masking for entry to all shows.